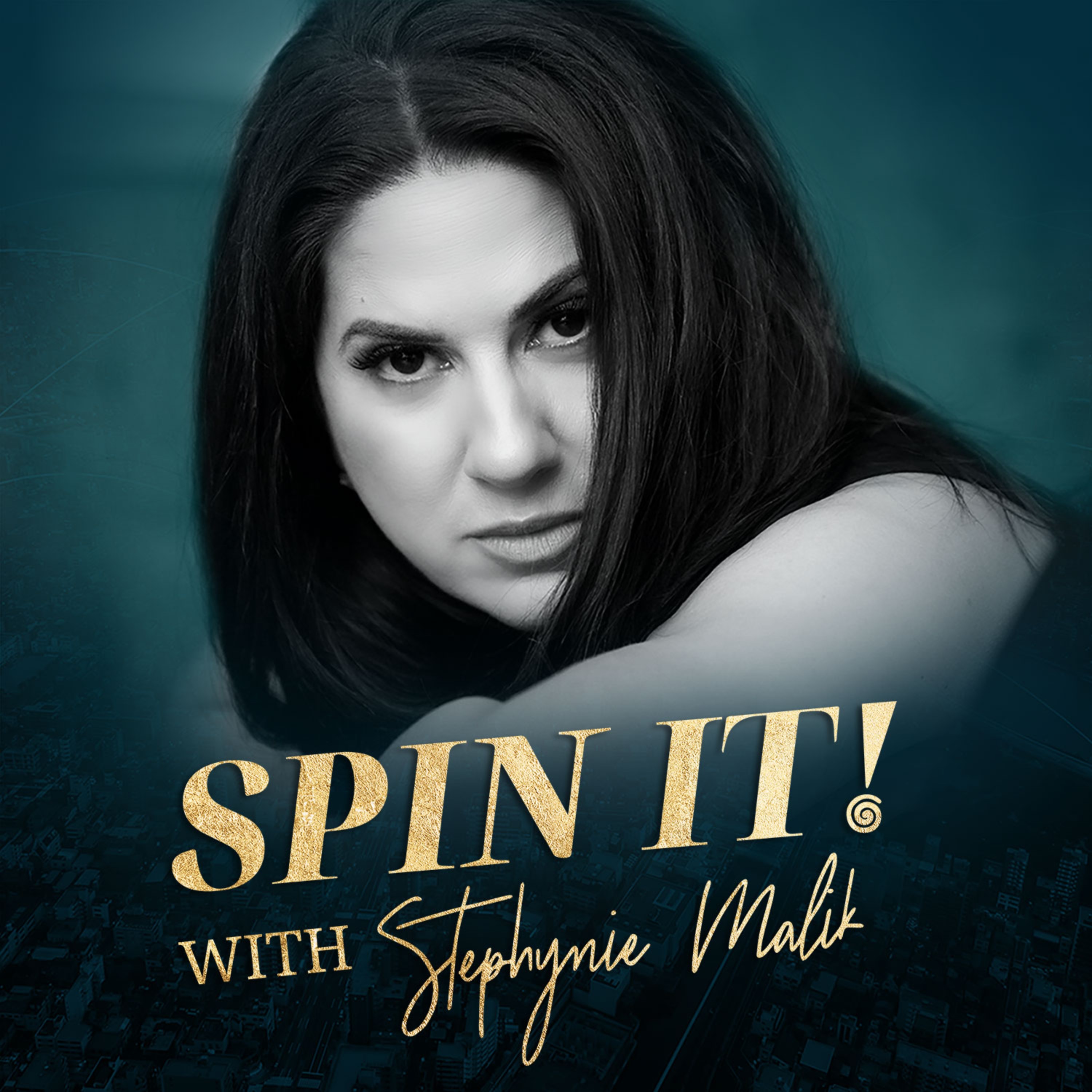 SPIN IT is a business podcast that will inspire you to see failures and obstacles as a stepping stone for success, transforming them into a new path forward, a path that you may not have seen or considered before. Whether it's a scandal or a broken business model - obstacles are an opportunity to learn, pivot and go after your goals with a new perspective. Hosted by Stephynie Malik, award-winning Crisis Management Expert and Business Strategist, this podcast offers you advice and guidance on how difficult situations can result in successful outcomes. It's all about how you Spin It!
Episodes
Monday Oct 04, 2021
Monday Oct 04, 2021
Today on the show we're talking with the host at the 'Who Ya Know' Job Networking Show, and a financial services professional with NY Life Securities, out of the Dallas-Fort Worth area.
Trevor's networking strategies & outside-the-box approach drive proven results. Featured in Forbes for his Job Search Trojan Horse Strategy; Trevor helps job seekers to get noticed, create opportunities & take control of the financial impact of job loss. His mission is to build a community of leaders & empower job seekers to find their passion.
Trevor and Stephynie discuss how Trevor grew up and how that affected him throughout his entire life, what lessons he learned from his father and growing up in a difficult and diverse environment. They also discuss how Trevor formed his resiliency at a young age and where his compulsion to always be number one no matter what he was doing in life comes from.
Trevor talks about his Trojan Horse strategy, and how you can stand out from the crowd, and push through the noise when it comes to building your network, or seeking a job!
Social Media:
Reach out to Stephynie directly at: hello@smalikent.com
Follow Stephynie on Linkedin: https://www.linkedin.com/in/stephyniemalik/
Follow Stephynie on Instagram: https://www.instagram.com/stephyniemalik/
Follow Stephynie on Clubhouse: @stephyniemalik
Check out my website to learn more about my work: https://stephyniemalik.com/
Timestamps:
4:56 - What Kind of Trouble Was Trevor Getting Into as a Young Child?
9:58 - Where Did Trevor's Anger Come From as a Child?
12:24 - Building Resiliency at a Young Age
16:09 - Where Trevor Was vs Now and How That Makes Him Feel
17:27 - Most Impactful Lesson Trevor's Dad Taught Him
23:24 - Always Try to Add Value
25:06 - Getting Fired at 20 Years Old
29:48 - Becoming a Top Producer Selling Cars
37:09 - Being Obsessed with Being on Top
39:22 - What Was the Catalyst for Starting Trevor's Show
47:11 - Are Networks and Relationships the Same Thing?
49:01 - Trevor's Trojan Horse Strategy
55:13 - Does Trevor Parent the Same as His Dad?
56:29 - Trevor's Favorite Guest
59:40 - One Thing No One Asks Trevor
1:00:46 - Most Valuable or Hardest Skill That Someone Should Learn
1:04:58 - Where to Find Trevor Online
Mentioned in the Episode:
Trevor's Website - https://whoyaknow.show/
Trevor's Linkedin - https://www.linkedin.com/in/trevorhouston?trk=public_post_share-update_actor-text
Trevor's Instagram - https://www.instagram.com/trevorhouston77/
Trevor's Facebook - https://www.facebook.com/WhoYaKnow/
Trevor's YouTube - https://www.youtube.com/channel/UCkv3OI28WMowelKKsZG1qcA
Trevor's Podcast - https://podcasts.apple.com/podcast/id1515779434