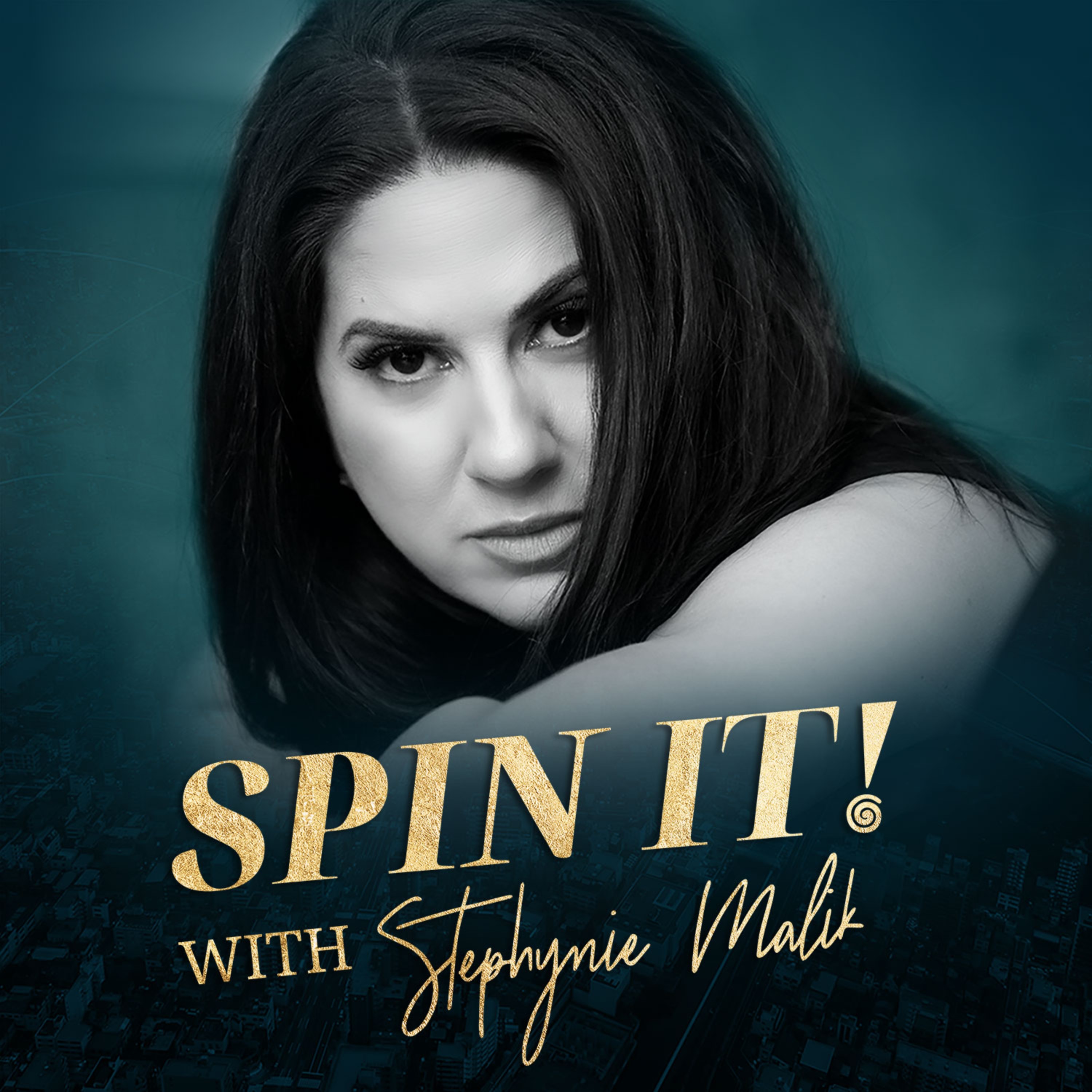 SPIN IT is a business podcast that will inspire you to see failures and obstacles as a stepping stone for success, transforming them into a new path forward, a path that you may not have seen or considered before. Whether it's a scandal or a broken business model - obstacles are an opportunity to learn, pivot and go after your goals with a new perspective. Hosted by Stephynie Malik, award-winning Crisis Management Expert and Business Strategist, this podcast offers you advice and guidance on how difficult situations can result in successful outcomes. It's all about how you Spin It!
Episodes
Monday Nov 08, 2021
Monday Nov 08, 2021
Even when the odds were against her, our guest today gave everything she had into the business she wanted to create. Amid tragedy and confusion, Hala Taha found a way to merge her diverse background and skills to achieve massive success. 
Hala is the host of the Young and Profiting podcast, a renowned educational podcast that teaches people of all ages and backgrounds how to be successful. On her podcast, Hala interviews some of the brightest minds in the world, and transforms their success stories to concrete advice that listeners can implement into their everyday lives. She is also the founder and director of YAP Media, a podcast production agency that assists various clients in media production, including our host, Stephynie Malik. 
Today we hear about Hala's upbringing, and the relationships that enabled her to succeed. She also tells us about her background in radio, website creation, and marketing, and how these jobs gave her the skills necessary to start her own business. If you want to know what hard work looks like, then keep listening!
Social Media:
Reach out to Stephynie directly at: hello@smalikent.com
Follow Stephynie on Linkedin: https://www.linkedin.com/in/stephyniemalik/
Follow Stephynie on Instagram: https://www.instagram.com/stephyniemalik/
Follow Stephynie on Clubhouse: @stephyniemalik
Check out my website to learn more about my work: https://stephyniemalik.com/
Timestamps:
2:38 - Hala talks about her family, her upbringing, and her experience growing up in a predominantly white town 
4:52 - Hala's time at the Hot 97 radio station 
8:12 - Hala's teenage dating experience with disapproving parents 
13:50 - Hala's father's backstory and legacy 
18:08 Hala talks about her and her family getting COVID-19 in March 2020
25:48 - Hala's former relationships amid the pandemic 
28:05 - The skills and background that make Hala a successful podcaster 
30:49 - Why Hala temporarily left the entertainment industry 
32:01 - How Hala came to leave marketing and start Young and Profiting 
34:38 - What makes Young and Profiting stand out from other podcasts 
37:56 - Hala's perfect employee
39:41 - How to let your employees thrive 
41:07 - The importance of attitude 
42:09 - Hala's worst career choices
44:04 - Hala's best career moves 
47:04 - Startup advice from Hala 
52:11 - Time management advice 
53:29 - Hala's worst guest 
54:20 - Hala's best guest 
55:20 - How Hala sees herself in five years 
Mentioned in the Episode:
Hala's Website - https://youngandprofiting.com/yap-media/
Hala's Podcast, Young and Profiting - https://www.youngandprofiting.com/
Hala's LinkedIn - https://www.linkedin.com/in/htaha/
Hala's Instagram - https://www.instagram.com/yapwithhala
Hala's YouTube - https://www.youtube.com/channel/UCtz8s6nPLvrVQ4YhOJz6DSg?sub_confirmation=1