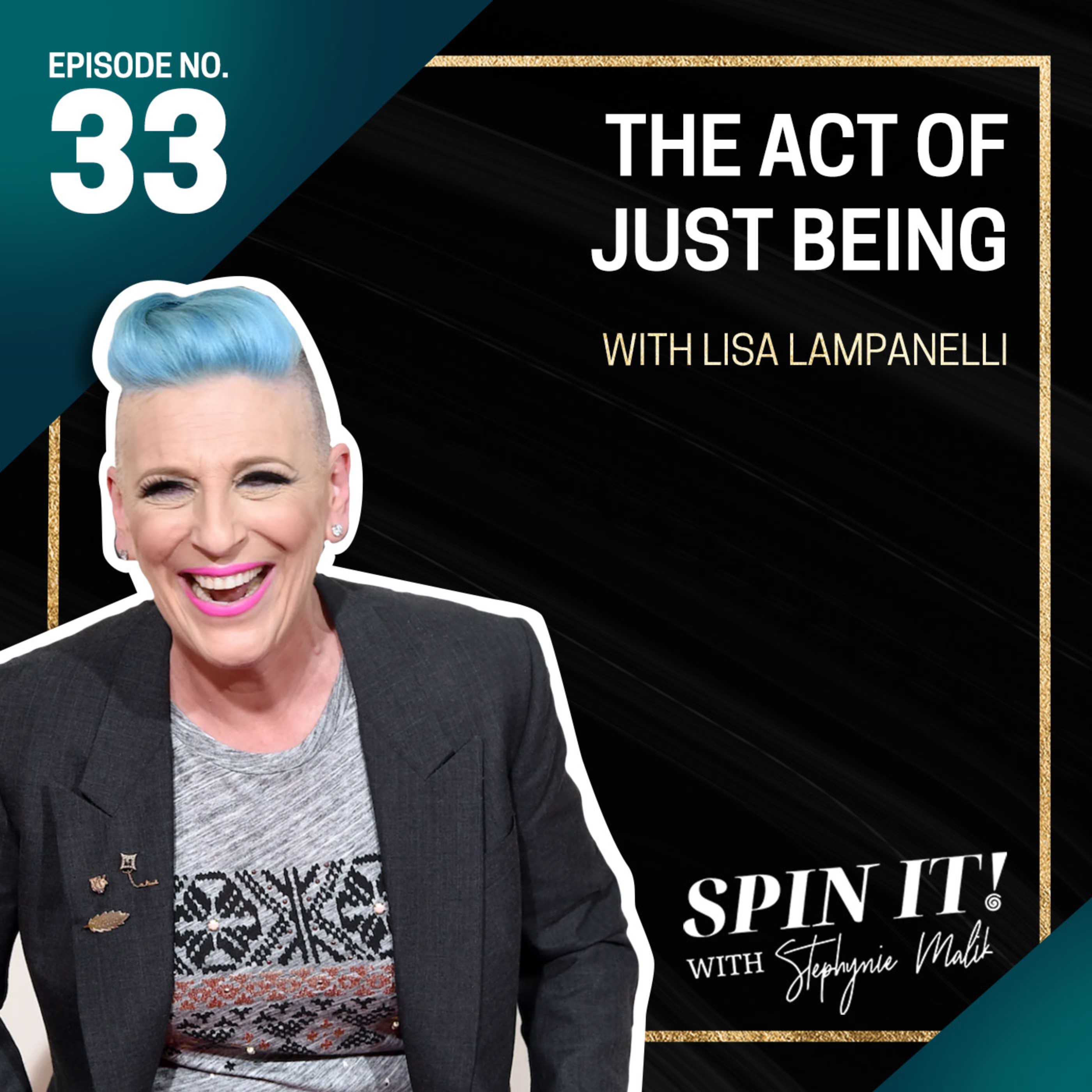 This week Stephynie had the pleasure of talking to Lisa Lampanelli. Lisa has been a stand-up comedian for over 30 years, performing at iconic venues like Radio City Music Hall.  
In today's episode, Stephynie and Lisa talk about the challenges she overcame throughout the pandemic and the career path that led her to her most challenging venture yet, retirement! We also learn about her current endeavors in life- coaching and her experience co-hosting the podcast "Losers with a Dream." 
Timestamps: 
- 00:00- Spin it Intro 
- 00:31- Lisa Lampanelli Intro 
- 01:05- Introductory Comments
- 01:58- What first sparked Lisa's interest in comedy?
- 04:19- What made Lisa choose Comedy?
- 07:25- You never make fun of your friends . . .if they are in the audience.
- 08:58- Early stages of Lisa's career
- 10:53- How do you determine when a friend is no longer serving you?
- 15:26- Sitting in emptiness sucks but then it does populate with something good
- 16:00- Lisa's relationship with her parents
- 21:10- Diving into retirement and the obstacle that came with it
- 27:38- There are some days of sadness
- 30:08- "Every single feeling doesn't require a response."
- 32:04- How "Losers with a Dream" started!
- 34:13- Some of the topics that the "Loser with a Dream" podcast covers
- 37:42- Lisa's Play "Stuffed"- discusses her history with overeating and gastric surgery as well as her past unhealthy relationships with food
- 46:39- Triggers Evolve 
- 49:06- Lisa's view of what Social Media has done with Body Image
- 52:46- The biggest obstacle that Lisa turned into an opportunity 
- 53:30- Social Media Channels and Important Links
- 54:29- Spin It! Outro 
Social Channels and Important Links: 
- Losers with a Dream Podcast: https://podcasts.apple.com/us/podcast/losers-with-a-dream-with-lisa-lampanelli/id1534354466
- TikTok (Losers with a Dream): @loserswithadream 
- TikTok (Lisa Lampanelli's Personal Page): @thereallisalampanelli 
Instagram: https://www.instagram.com/lisalampanelli/