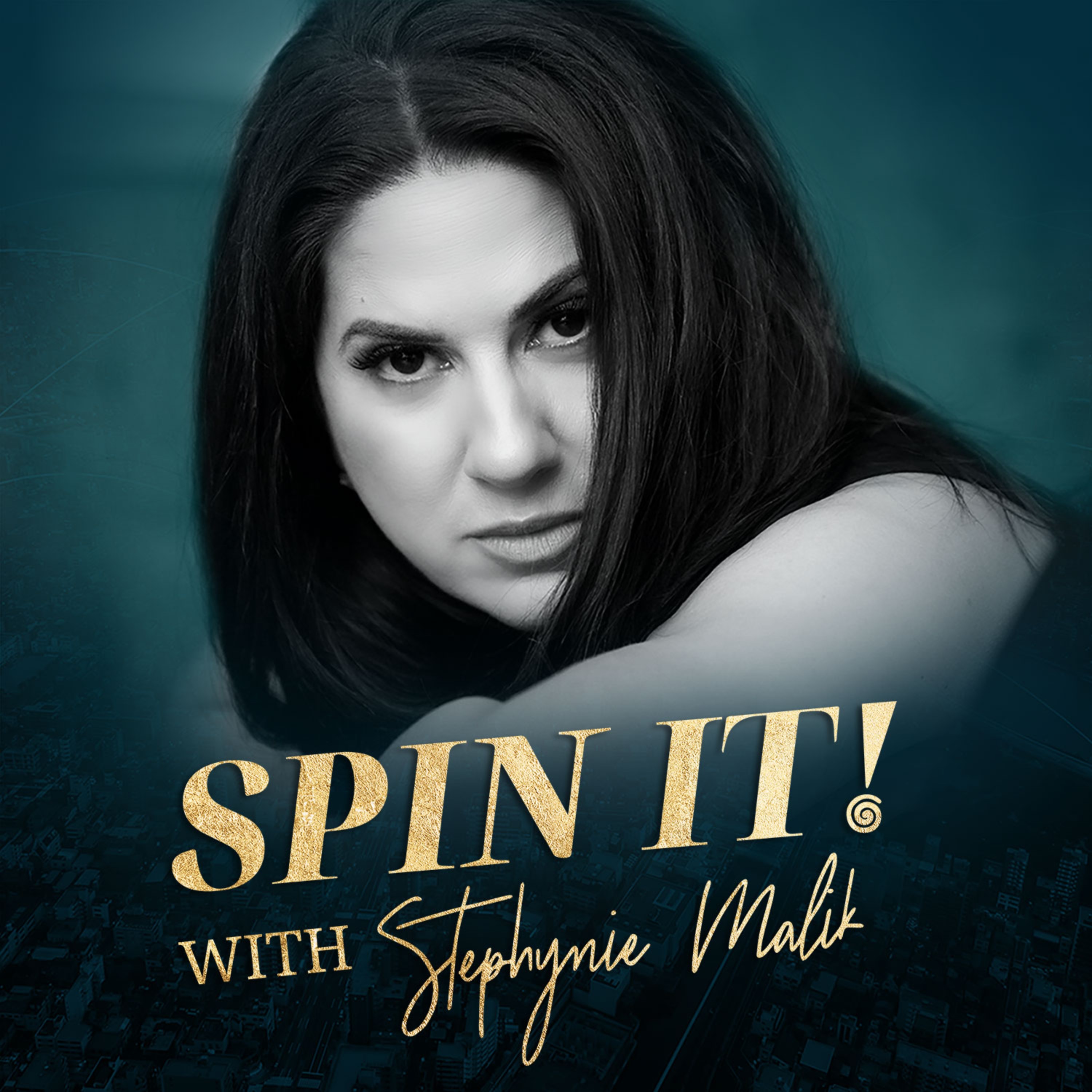 SPIN IT is a business podcast that will inspire you to see failures and obstacles as a stepping stone for success, transforming them into a new path forward, a path that you may not have seen or considered before. Whether it's a scandal or a broken business model - obstacles are an opportunity to learn, pivot and go after your goals with a new perspective. Hosted by Stephynie Malik, award-winning Crisis Management Expert and Business Strategist, this podcast offers you advice and guidance on how difficult situations can result in successful outcomes. It's all about how you Spin It!
Episodes
Monday Apr 25, 2022
Monday Apr 25, 2022
On today's episode, Stephynie speaks with one of the highest rated podcast hosts, Lance Essihos. Lance's podcast, University of Adversity, has dominated the podcast arena and is ranked Top 50 on iTunes worldwide. True to the title of the show, Lance is no stranger to adversity. He has faced some of the most difficult challenges. He battled addiction for decades, lost his brother to suicide, and lost his father to cancer. In his quest to help others, Lance created the podcast for guests to share their stories of personal hardships and battles with adversity, ultimately inspiring change for those who are struggling. 
Today we're getting an intimate and raw look into Lance's journey and hearing how he himself was finally able to overcome  his battle with adversity and spin life in his direction, enabling him to carry out his mission to facilitate the message of positive change  through adversity and encouraging people to see the light through the darkness of life's worst moments.
Timestamps:
2:34 — Lance's Calling
8:00 — Mastering Adversity
17:15 — Protecting Your Time & Operating At A High Level
19:30 — Choosing to Have the Right Attitude
21:30 — Reteaching Old Lessons
28:30 — Lance's Lifestyle
34:00 — "Just Take One Step..."
39:40 — Podcasting Is Such A Powerful Tool
42:00 — The Most Angry He's Ever Been
44:40 — Happiest He's Ever Been
47:30 — Lance's Positivity Retreat
49:55 — 'Don't Create Shame Around Yourself"
50:25 — How to Not Feel the Negativity
55:30 — Overcoming Lance's Obstacles
57:25 — Your Habits Create Confidence


Mentioned In The Episode:
University of Adversity — https://lanceessihos.com/podcast/
Mastering Adversity Book — https://lanceessihos.com/book/