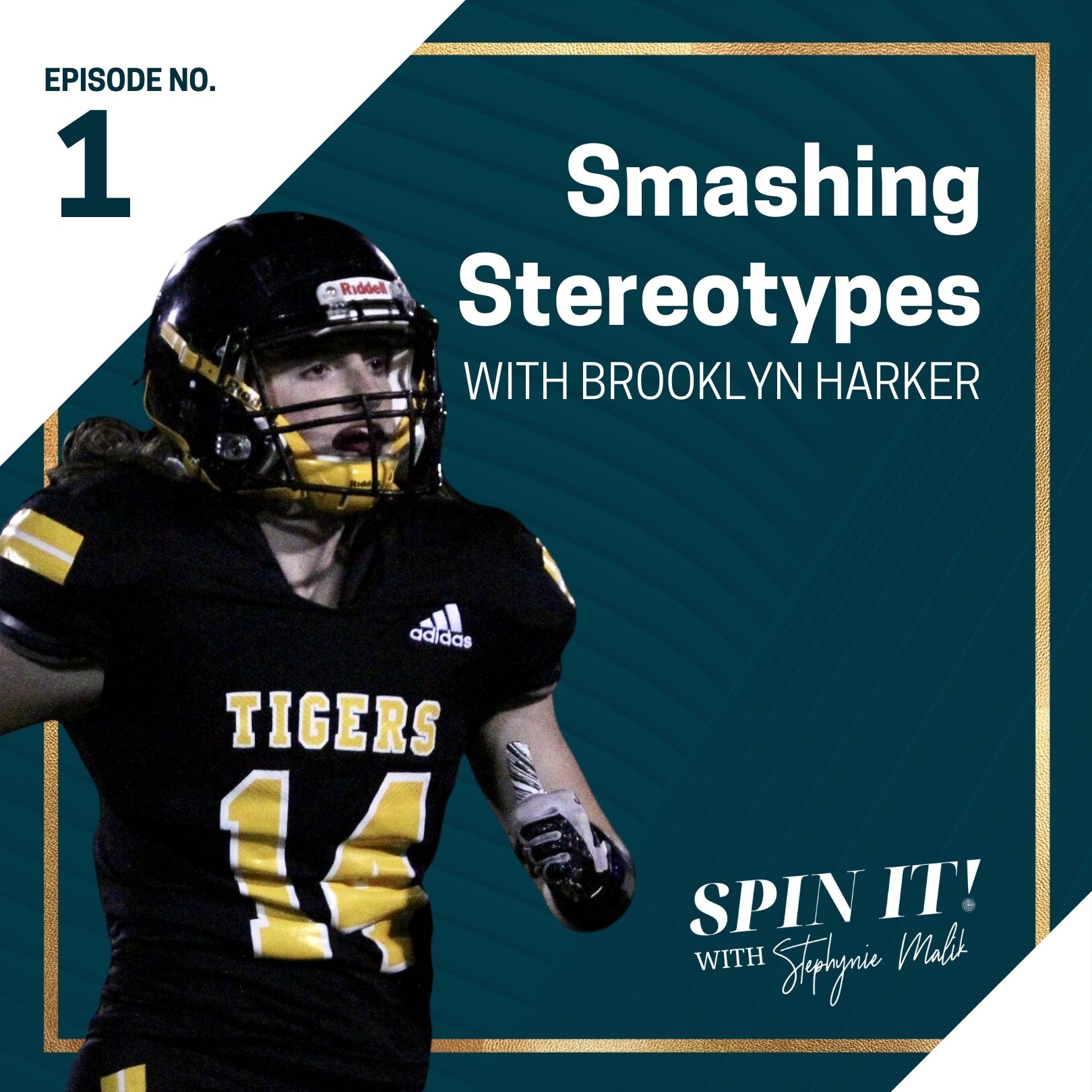 In this episode of Spin It On Sports, we have a 16-year-old that is defying all stereotypes and showing us that talent is talent, no matter your gender. 
Brooklyn Harker is a female free safety and wide receiver for the Chapel Hill High School Tigers. With the rising number of girls looking to play tackle football, Brooklyn can now be a role model for anyone looking to defy their own stereotypes. 
This young woman is destined for greatness with her grit, tenacity and heart. She shows us how there are no longer these hard lines between girls and boys in sports. It's all about how well you can play and the attitude you bring to the field. 
You do not want to miss this episode! 
Social Media:
Reach out to Stephynie directly at: hello@smalikent.com
Follow Stephynie on Linkedin: https://www.linkedin.com/in/stephyniemalik/
Follow Stephynie on Instagram: https://www.instagram.com/stephyniemalik/
Follow Stephynie on Clubhouse: @stephyniemalik
Check out my website to learn more about my work: https://stephyniemalik.com/
Timestamps:
1:30 - Introducing Brooklyn Harker 
3:20 - Growing up with an autoimmune disease
4:03 - Growing up playing sports like flag football, fencing and soccer
6:32 - Joining the high school football team
8:11 - How Dr. Harker feels about Brooklyn playing football
15:39 - How Brooklyn is now a mentor to young girls wanting to play football
Mentioned in the Episode:
Yahoo Story: "This 16-year-old is defying stereotypes" - https://www.yahoo.com/lifestyle/16-year-old-defying-stereotypes-on-high-school-varsity-football-team-221141225.html