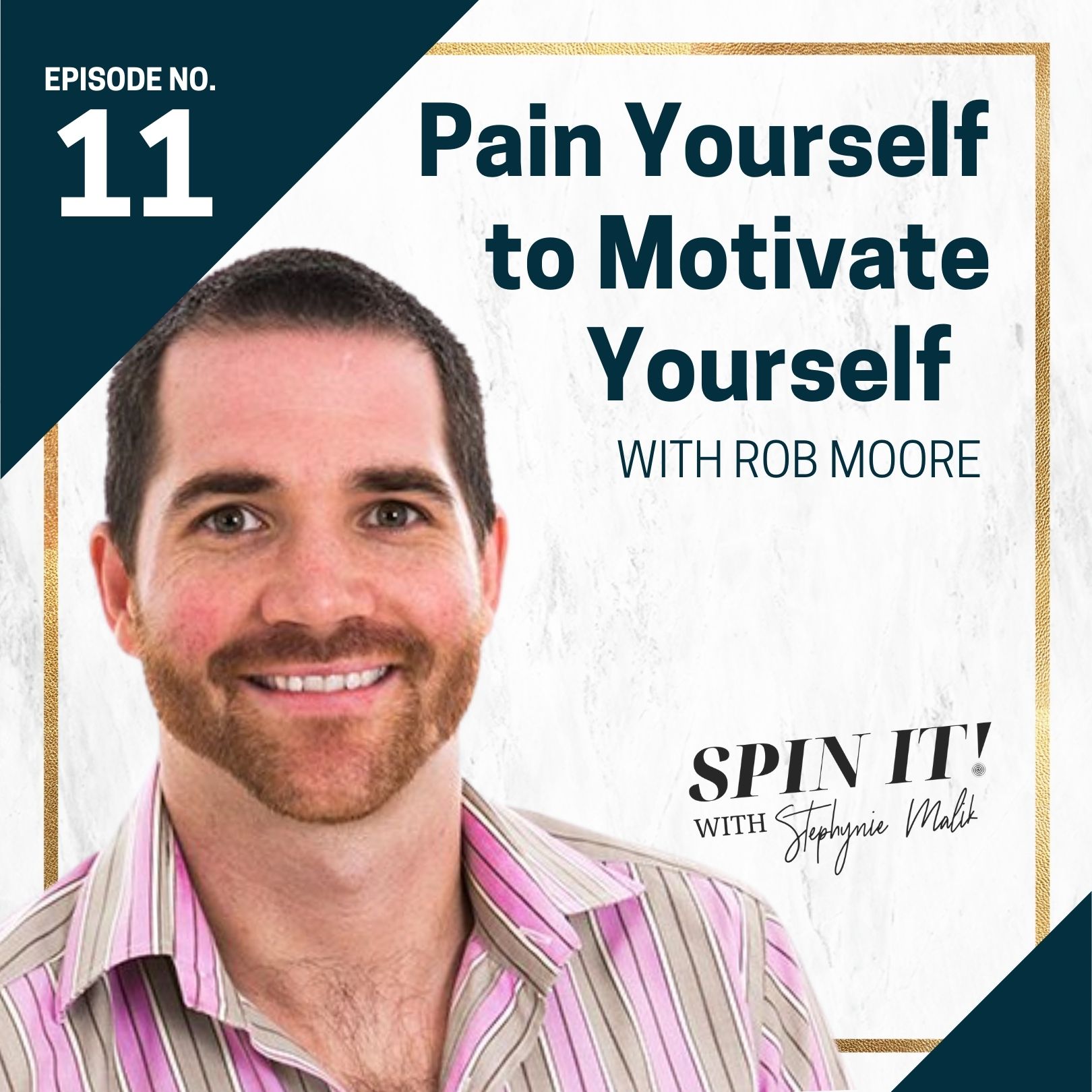 Today on the show we're talking with entrepreneur, investor, author of 6 Amazon and Audible bestsellers, prolific podcaster, two-time public speaking world record holder, and founder of The Rob Moore Foundation, Rob Moore!
Rob lives and loves entrepreneurship and property investing, he runs several businesses and is the host of two successful podcasts. He lives up to his brand and disrupts as an entrepreneur, with interests ranging from property development to public speaking and digital media. He is on a mission to change the way people think about business and aims to support people around the globe through the Rob Moore Foundation.
Rob co-founded Progressive Property – the UK's leading property training company – and Unlimited Success with his business partner, before becoming the host of the wildly successful podcast "The Disruptive Entrepreneur" and now "The Money Podcast," listened to in 192 countries worldwide. This has grown into a complete digital agency: Progressive Media.
A self-made multi-millionaire by the age of 30, having risen to riches from being heavily in debt in his 20s, Rob has retired and un-retired countless times (one of his epic weaknesses), each time creating a new innovation, vision, book, or entire company.
Through the Rob Moore Foundation, he provides an opportunity for under-privileged individuals, start-ups and small established businesses to gain valuable support, investment and mentorship from some of the best in the business. All his profits from his book Money go to the Foundation.
Social Media:
Reach out to Stephynie directly at: hello@smalikent.com
Follow Stephynie on Linkedin: https://www.linkedin.com/in/stephyniemalik/
Follow Stephynie on Instagram: https://www.instagram.com/stephyniemalik/
Follow Stephynie on Clubhouse: @stephyniemalik
Check out my website to learn more about my work: https://stephyniemalik.com/
Timestamps:
2:55 - Do, Ditch, Delegate
5:24 - Daily Robism
8:11 - How Robin Got £50,000 in Debt by 25 Years Old
11:23 - How Robin Grew Up
18:23 - Hindsight For Younger Robin
21:27 - Can You Teach a 25 Year Old Drive
23:59 - The One Piece of Advice For Young Entrepreneurs
27:10 - Not Giving Any Fluff to Anyone
29:39 - How is Robin's Relationship with His Father?
36:32 - Robin's Money Story
44:02 - What Motivated Rob to Keep Going?
47:02 - Justifying What You're Doing with Your Life
47:44 - Is Robin Happy?
52:53 - Rob's Foundation
57:11 - Number 1 Business Mistake That Early Funders Make
59:10 - Where Can You Find Rob Online?
Mentioned in the Episode:
Rob's Website - https://robmoore.com/
Rob's Instagram - https://www.instagram.com/robmooreprogressive/
Rob's Twitter - https://twitter.com/robprogressive
Rob's YouTube - https://www.youtube.com/channel/UCLtKal0qTf3klDUr7JS_L9Q
Rob's Facebook - https://www.facebook.com/robmooreprogressive
The Disruptive Entrepreneur podcast - https://podcasts.apple.com/gb/podcast/the-disruptive-entrepreneur/id1076679649
The Money Podcast - https://podcasts.apple.com/us/podcast/the-money-podcast/id1358672174
Rob's Books - https://robmoore.com/books/