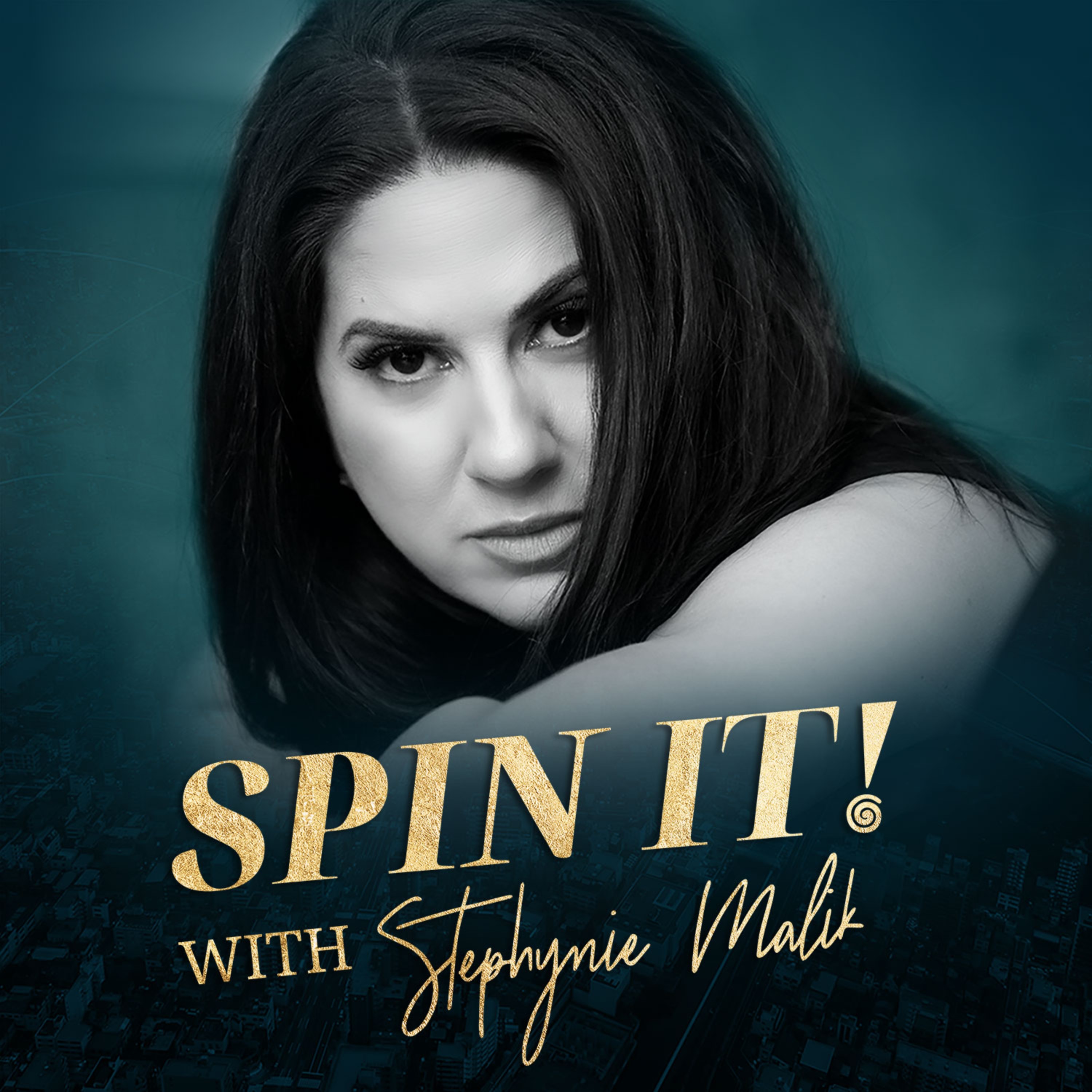 SPIN IT is a business podcast that will inspire you to see failures and obstacles as a stepping stone for success, transforming them into a new path forward, a path that you may not have seen or considered before. Whether it's a scandal or a broken business model - obstacles are an opportunity to learn, pivot and go after your goals with a new perspective. Hosted by Stephynie Malik, award-winning Crisis Management Expert and Business Strategist, this podcast offers you advice and guidance on how difficult situations can result in successful outcomes. It's all about how you Spin It!
Episodes
Monday Oct 25, 2021
Monday Oct 25, 2021
Richard DiPilla doesn't use his LinkedIn account for professional growth. Instead, he uses it to share positive messages to his over 1.3 million followers.
Richard is the founder and CEO of Global Goodwill Ambassadors, a nonprofit public charity which utilizes global humanitarians to solve real-life problems in the most disadvantaged parts of the world. He also recently started a new initiative called the "My Body is My Body" program, which is a free child abuse prevention programn which anyone can access and use. 
In this episode, Stephynie is talking with Richard about how he brought more than 19,000 humanitarians together over social media and how he stays so positive in the face of so many problems all over the world. 
If you or anyone you know is suffering from child abuse, visit this website or call 1-800-422-4453
Social Media:
Reach out to Stephynie directly at: hello@smalikent.com
Follow Stephynie on Linkedin: https://www.linkedin.com/in/stephyniemalik/
Follow Stephynie on Instagram: https://www.instagram.com/stephyniemalik/
Follow Stephynie on Clubhouse: @stephyniemalik
Check out my website to learn more about my work: https://stephyniemalik.com/
Timestamps:
02:25 - Richard's childhood, growing up without a father
08:50 - Richard likes to tell little stories through his LinkedIn
13:55 - How Richard deals with haters that comment on his posts
16:20 - Child abuse prevention through his program, My Body is My Body
18:30 - How people can get involved with the My Body is My Body program
31:15 - Why child abuse is hard to talk about in our society
36:45 - Why Richard started sharing on LinkedIn
43:45 - How Richard took his activity on LinkedIn and turned it into a nonprofit
45:05 - The purpose of Global Goodwill Ambassadors  
47:45 - How Richard fills himself up after pouring so much into others
51:00 - The natural growth and high engagement of Richard's LinkedIn account
54:20 - How Richard handles feeling overwhelmed
58:45 - Where to find Richard online
Mentioned in the Episode:
Richard's Website - https://www.globalgoodwillambassadors.org/
My Body is My Body - https://www.globalgoodwillambassadors.org/my-body-is-my-body-initiative
Richard's Linkedin - https://www.linkedin.com/in/richard-dipilla-foundergga/
Richard's Instagram - https://www.instagram.com/global_goodwill_ambassadors/?hl=en
Richard's Twitter - https://twitter.com/RADiPilla
Richard's YouTube - https://www.youtube.com/channel/UCjktELdu-6Wajq9ylzTyD0g