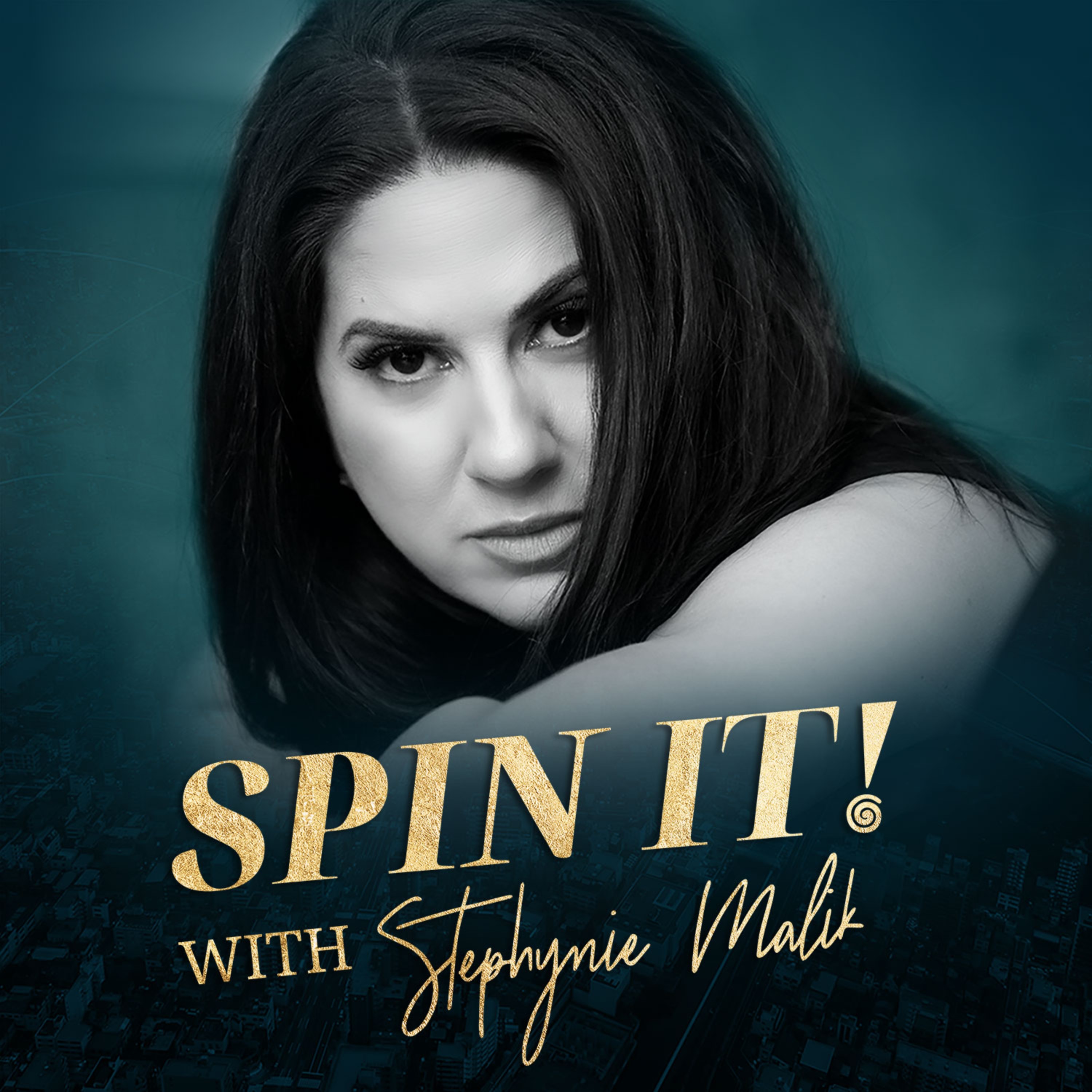 SPIN IT is a business podcast that will inspire you to see failures and obstacles as a stepping stone for success, transforming them into a new path forward, a path that you may not have seen or considered before. Whether it's a scandal or a broken business model - obstacles are an opportunity to learn, pivot and go after your goals with a new perspective. Hosted by Stephynie Malik, award-winning Crisis Management Expert and Business Strategist, this podcast offers you advice and guidance on how difficult situations can result in successful outcomes. It's all about how you Spin It!
Episodes
Monday Nov 15, 2021
Monday Nov 15, 2021
When she tore major ligaments in her hand while studying to become a world class violinist, everything changed for our guest, Dr. Maya Shankar. Amid challenges and adversity, she had to pivot her career, discover new passions, and wade the waters of change, until she eventually found enormous success in the field of behavioral science.
Maya is currently the Senior Director of Behavioral Economics at Google and hosts the podcast, "A Slight Change of Plans''. She previously worked in the Obama White House founding the White House's Behavioral Science Team — a team of scientists charged with improving public policy using research insights about human behavior. 
On the show today we learn about how Maya's childhood passion for the violin came to an abrupt stop after her injury. We hear about the path that led her to behavioral science, and the unrelenting tenacity she learned from her mother. We'll also talk about behavioral science in the workplace, and the origins of Maya's podcast "A Slight Change of Plans". 
If you've ever felt stuck in your path, not sure how to move forward, today's episode is for you. Keep listening!
Social Media:
Reach out to Stephynie directly at: hello@smalikent.com
Follow Stephynie on Linkedin: https://www.linkedin.com/in/stephyniemalik/
Follow Stephynie on Instagram: https://www.instagram.com/stephyniemalik/
Follow Stephynie on Clubhouse: @stephyniemalik
Check out my website to learn more about my work: https://stephyniemalik.com/
Timestamps:
00:35- Dr. Maya's Childhood and History Playing the Violin
05:18- Dr. Maya's Discovery of Her Passion for Cognitive Science 
07:10- How Dr. Maya Dealt with Social Repercussions After Her Injury
09:19- Dr. Maya Dealing with Imposter Syndrome in College
13:21- How Dr. Maya's Mother Influenced Her Fearlessness
17:27- Stephynie and Dr. Maya on Fear and Tenacity
29:54- The Uncertainty Dr. Maya Faced During Her Career Transitions
36:48- How Behavioral Science Can Influence the Workplace
39:50- Changing People's Perceptions 
42:45- Dr. Maya's Biggest Obstacle Turned Into an Opportunity
43:44- The Purpose of Dr. Maya's Podcast
Mentioned in the Episode:
Dr. Maya's Podcast- https://www.pushkin.fm/host/maya-shankar/
Dr. Maya's Instagram- https://www.instagram.com/drmayashankar/