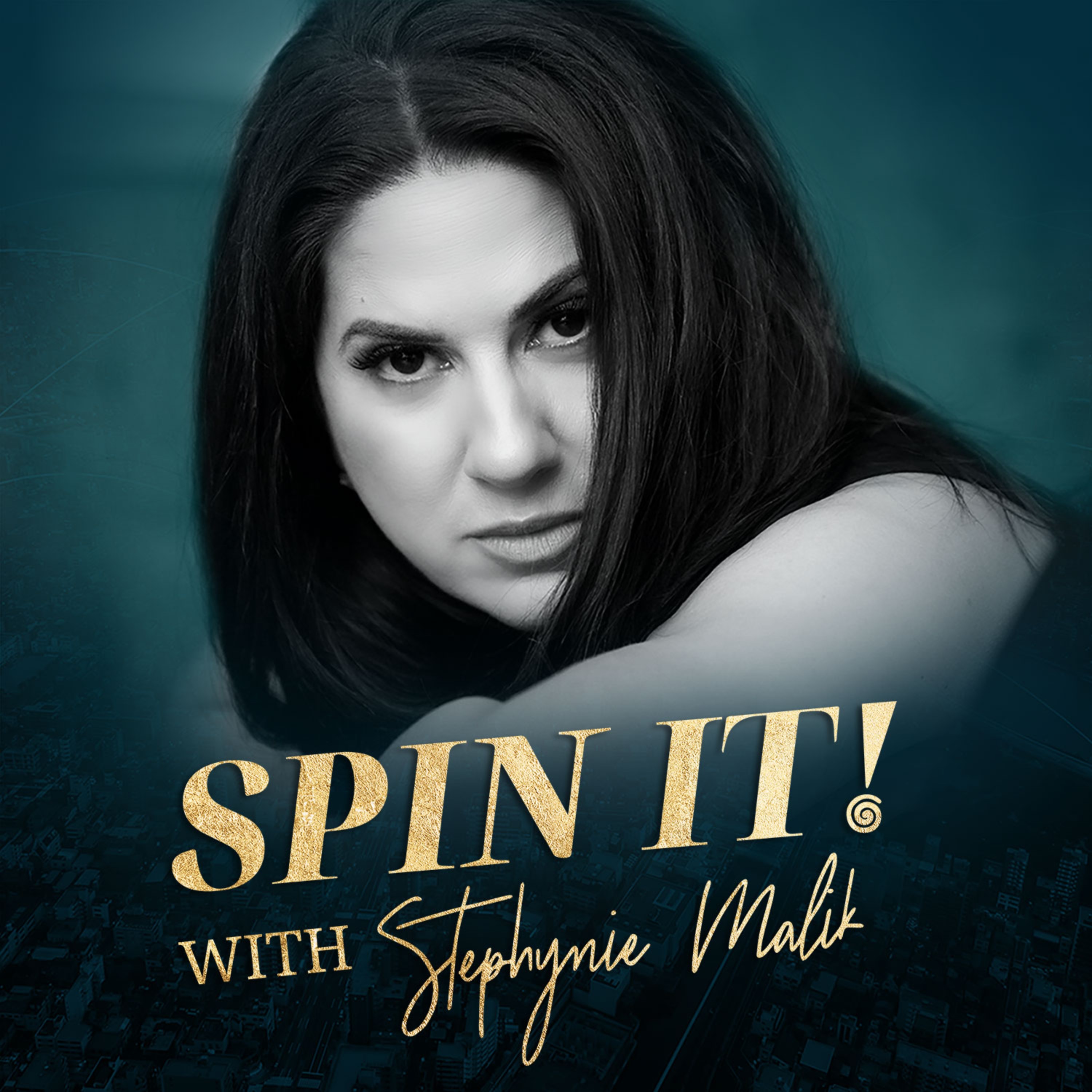 SPIN IT is a business podcast that will inspire you to see failures and obstacles as a stepping stone for success, transforming them into a new path forward, a path that you may not have seen or considered before. Whether it's a scandal or a broken business model - obstacles are an opportunity to learn, pivot and go after your goals with a new perspective. Hosted by Stephynie Malik, award-winning Crisis Management Expert and Business Strategist, this podcast offers you advice and guidance on how difficult situations can result in successful outcomes. It's all about how you Spin It!
Episodes
Monday Nov 22, 2021
Monday Nov 22, 2021
It takes grit and tenacity to make it to the top. And it takes humbleness and perseverance to stay there. Our next guest has all of those qualities and more. 
Belinda Agnew is a managing partner at both Foccus Group, a unique recruitment agency, and Enamus, a full-service marketing and branding boutique. Belinda started her career in sales selling vacuums door to door. She then quickly moved up the corporate ladder and ended up founding multiple companies including Open Education and Enamus. She also hosts the podcast Start-ups and Unicorns, where she interviews successful industry founders from all over the world.
On today's show, Belinda and Stephynie speak about how Belinda used her confidence and expansive skills set to build her companies. Belinda also dives into her childhood, and how impactful events early in her life shaped who she is today. 
From selling vacuums to making millions. This is a conversation you don't want to miss!
Social Media:
Reach out to Stephynie directly at: hello@smalikent.com
Follow Stephynie on Linkedin: https://www.linkedin.com/in/stephyniemalik/
Follow Stephynie on Instagram: https://www.instagram.com/stephyniemalik/
Follow Stephynie on Clubhouse: @stephyniemalik
Check out my website to learn more about my work: https://stephyniemalik.com/
Timestamps:
05:15 - Being the Black Sheep
12:00 - 6 Figures by 25
13:43 - What Made Belinda Agnew Stand Out
16:50 - Advice to Past Self 
19:15 - Differences Between Being an Employee, Versus an Entrepreneur
23:35 - Being a Leader in Mental Health Awareness
32:20 - What Does Belinda Agnew Do?
39:03 - Lessons Learned Getting Burned
40:50 - Being a Female in a Male Dominated Industry
46:40 - Belinda Agnew Podcast
52:54 - Her 5 Year Plan
58:35 - Biggest Obstacles
Mentioned in the Episode:
Belinda's Podcast - https://podcasts.apple.com/au/podcast/startups-and-unicorns-with-belinda-agnew/id1536721867
Belinda's Instagram: https://www.instagram.com/belindaagneworiginal/?hl=en
Belinda's LinkedIn: https://www.linkedin.com/in/belindaagnew/?originalSubdomain=au