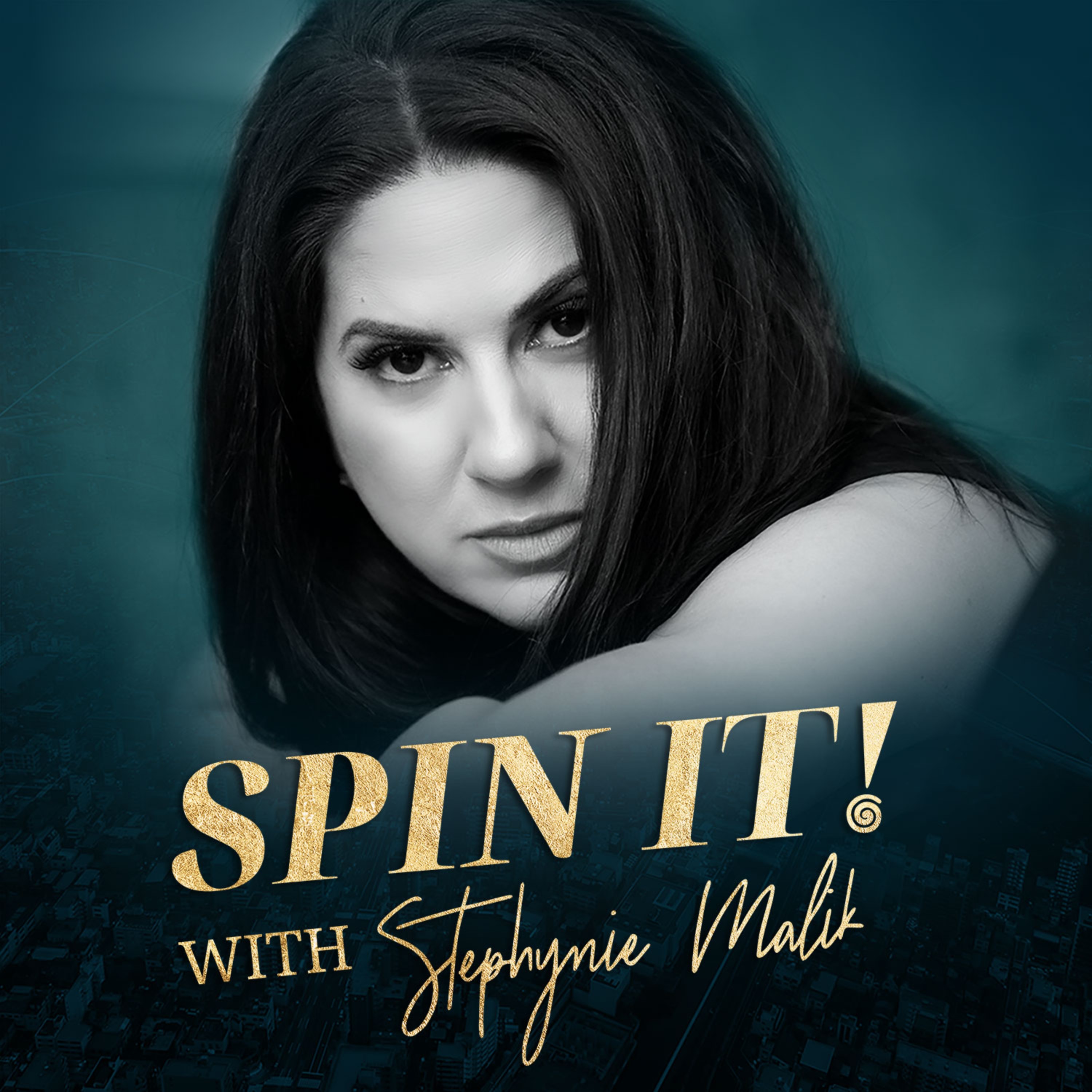 SPIN IT is a business podcast that will inspire you to see failures and obstacles as a stepping stone for success, transforming them into a new path forward, a path that you may not have seen or considered before. Whether it's a scandal or a broken business model - obstacles are an opportunity to learn, pivot and go after your goals with a new perspective. Hosted by Stephynie Malik, award-winning Crisis Management Expert and Business Strategist, this podcast offers you advice and guidance on how difficult situations can result in successful outcomes. It's all about how you Spin It!
Episodes
Monday Jan 31, 2022
Monday Jan 31, 2022
Stephynie is speaking with Ginnette Harvey, who is the founder and CEO of Harper and Gray, a talent solutions company that leads with Diversity, Equity and Inclusion. Ginnette grew up in the UK without much money or resources. Still, she didn't let that deter her on her road to success. Her confidence and leadership skills made her stand out at the age of 23. After 15 years with the same company, Ginnette left to start her own business with a focus on helping other companies diversify their workplace.
The Entrepreneurship journey is hard enough yet Ginnette was doing this pregnant with her second child. I'm so excited to have Ginnette on the show today to talk about how she learned to share her authentic story of where she came from. She talks about the challenges she faced as an Entrepreneur with a baby on the way and how great leadership can take a company to the next level!
00:00 - Intro 

00:32 - Guest Intro

01:31 - Introductory Comments/Ginnette's Childhood

04:15 - Ginnette's Fear of Judgment

06:08 - Be Vulnerable and Tell your Story 

10:23 - Moving to the United States 

16:06 - What made Ginnette move to the United States 

19:50 - Being Thirsty for Success

21:27 - Coaching Men into Leadership Vs. Coaching Women

35:00 - The Final Shift that made Ginnette Jump into Entrepreneurship

37:57 - Introduction to Ginnettes Company: Harper & Gray

38:07 - Harper & Gray's Key differentiator - Diversity, Equity and Inclusion

44:30 - Experiences with implementing Diversity, Equity and Inclusion

49:15 - Ginnette's Leadership style 

51:34 - What are the qualities of someone that you would drop everything and create a position for

54:08 - The Biggest Obstacle that Ginnette has turned into an opportunity 

55:05 - Concluding Comments

55:26 - Outro
Social Media and Important Links:
LinkedIn: https://www.linkedin.com/in/ginnetteharvey/
Harper & Gray Website: www.harperandgray.com/work-with-us