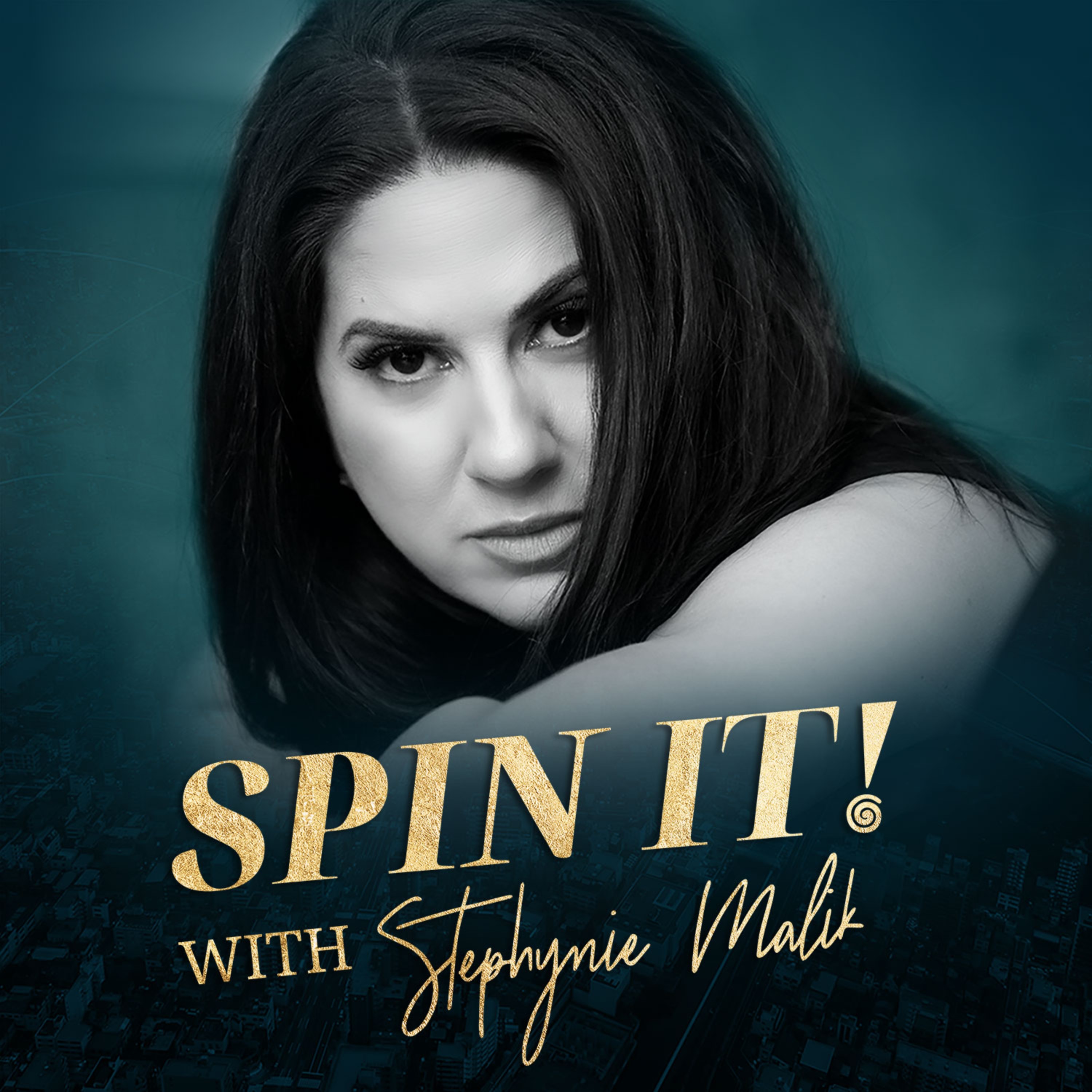 SPIN IT is a business podcast that will inspire you to see failures and obstacles as a stepping stone for success, transforming them into a new path forward, a path that you may not have seen or considered before. Whether it's a scandal or a broken business model - obstacles are an opportunity to learn, pivot and go after your goals with a new perspective. Hosted by Stephynie Malik, award-winning Crisis Management Expert and Business Strategist, this podcast offers you advice and guidance on how difficult situations can result in successful outcomes. It's all about how you Spin It!
Episodes
Monday May 02, 2022
Monday May 02, 2022
Today on Spin It!, we are talking with David Meltzer. From the minute David and Stephynie first chatted she knew he was different in every aspect of business and personal leadership.
David is a servant leader, mentor and business coach. He is also a 3x international bestselling author, the executive producer of Entrepreneur's #1 digital business show Elevator Pitch, and host of the top entrepreneur podcast The Playbook. 
Timestamps:
1:13 - David's Decision to Become A Millionaire & His Mother
10:00 - The Power of Support
13:22 - The Quantum Intention
19:45 - 66 Days to Develop A Habit; How to Start Right Now
25:35 - Living Life with One Currency
30:22 - David's Authenticity
33:00 - Finding Top Talent: The Four Key Items
Mentioned In The Episode:
Elevator Pitch — https://www.entrepreneur.com/video/series/elevatorpitch

The Playbook — https://podcasts.apple.com/us/podcast/the-playbook-with-david-meltzer/id1271087930