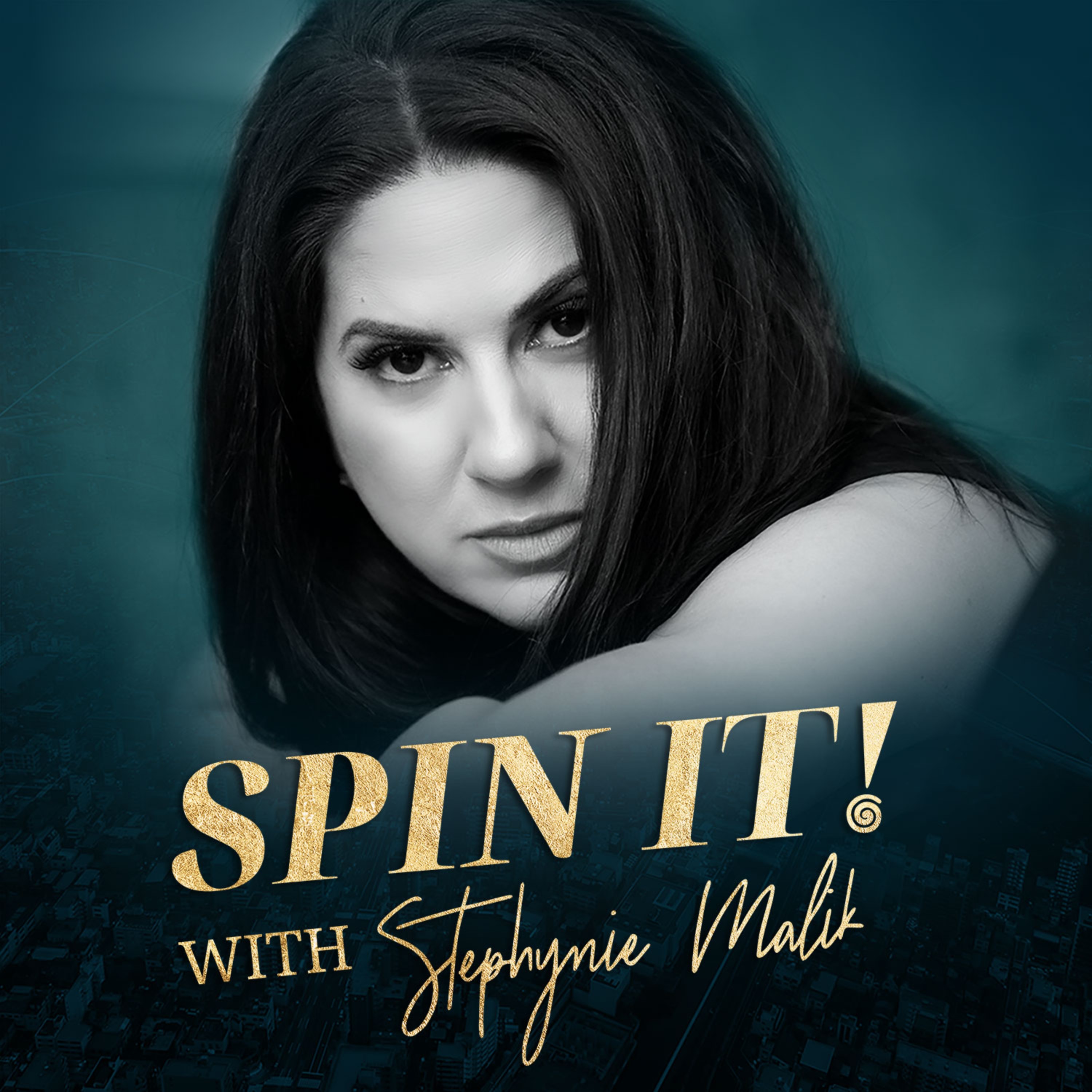 SPIN IT is a business podcast that will inspire you to see failures and obstacles as a stepping stone for success, transforming them into a new path forward, a path that you may not have seen or considered before. Whether it's a scandal or a broken business model - obstacles are an opportunity to learn, pivot and go after your goals with a new perspective. Hosted by Stephynie Malik, award-winning Crisis Management Expert and Business Strategist, this podcast offers you advice and guidance on how difficult situations can result in successful outcomes. It's all about how you Spin It!
Episodes
Monday May 23, 2022
Monday May 23, 2022
This week on Spin It! Stephynie is speaking with Ahmad Imam, who is the definition of a jack of all trades, doing a lot of things really, really well. He's an edutainer, content creator, speaker, social media consultant, and highly regarded social media personality.
Ahmad is a firm believer that kindness should be at the heart of all things, especially business. Ahmad was bullied throughout his childhood, and he used his experience as inspiration to build his brand on the foundation of kindness.
Today, Ahmad is sharing his expertise in personal development and entrepreneurship to his over million followers on LinkedIn using his LinkedIn Live TV shows: Level Up, Unleashed, and Rising LinkedIn Stars. 
We are so excited to talk with Ahmad about his journey, his challenges with childhood bullies and how he refused to let negativity get the best of him. Let's dive in! 
Timestamps:
00:00 - Spin It! Intro
00:19 - Chris Voss Intro
00:47 - Introductory Comments
00:53 - Ahmad Imam's Childhood Story
03:25 - Bullied for being different
04:59 - How bullying affected his confidence
07:17 - A Humble Social Media Influencer
10:31 - How he handles Negativity
13:33 - What Motivates Ahmad in Helping others
14:37 - Revenue Streams & Experience
16:30 - Transforms Client to an Influencer
19:05 - How to say NO
22:47 - International Man of Empowerment
23:45 - Burn-out Experience
26:30 - Inspiration for Creating Content
31:29 - Being Authentic
34:10 - Building Confidence & Courage
39:19 - Looking back as a Rapper
39:19 - How Appearance can boost Confidence
44:31 - Learning from a Client
46:12 - Staying true to yourself & Values
48:11 - Working & Learning with the Greats
51:26 - Learning from failure
57:44 - Growth through Disruption


MENTIONED IN THE EPISODE: