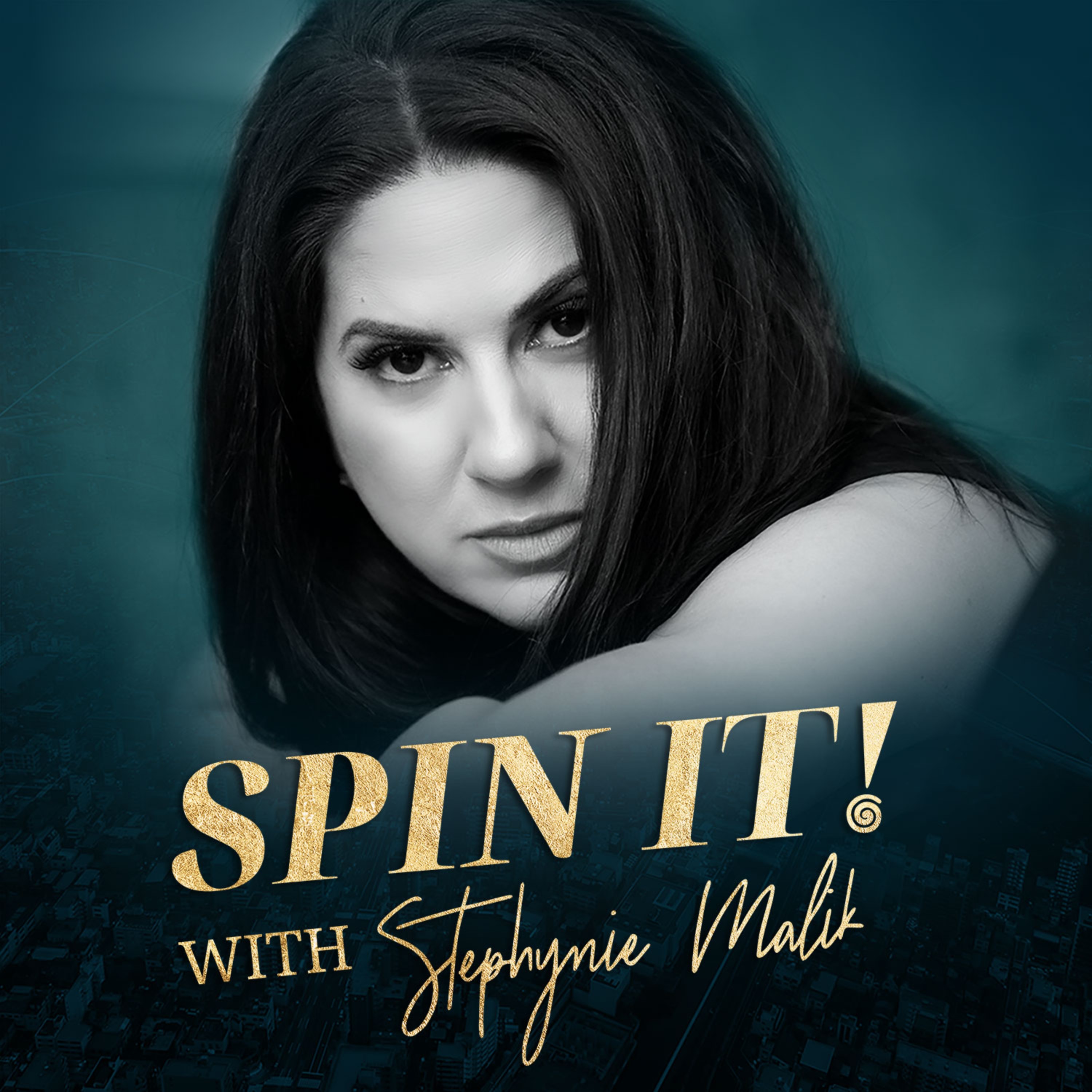 SPIN IT is a business podcast that will inspire you to see failures and obstacles as a stepping stone for success, transforming them into a new path forward, a path that you may not have seen or considered before. Whether it's a scandal or a broken business model - obstacles are an opportunity to learn, pivot and go after your goals with a new perspective. Hosted by Stephynie Malik, award-winning Crisis Management Expert and Business Strategist, this podcast offers you advice and guidance on how difficult situations can result in successful outcomes. It's all about how you Spin It!
Episodes
Monday May 30, 2022
Monday May 30, 2022
This week on Spin It! Stephynie we will be speaking with Jon Ferrara Founder and CEO of Nimble. Jon is considered to be an early pioneer in the CRM space and was the Co-Founder of Goldmine Software Corporation. Ten years following the acquisition of GoldMine in 2000, Jon returned to the start-up world revolutionizing customer relationships AGAIN by founding the relationship-focused CRM Nimble.
While Jon's been recognized by Forbes as one of the Top 10 Social CEOs in the World as well as Top 100 Marketing Influencers, his rise to the top wasn't without its share of struggles, and personal challenges that resulted in nearly a decade long absence from the tech space.
In this episode, they discuss Jon betting on himself and leaving his job at 28, the incredible story of starting Goldmine in an apartment with a buddy from college with only 5,000 dollars to their name, and how his life would never be the same again after doctors found a tumor on his brain in 2000.
But through it all, Jon was able to turn all of these obstacles into opportunities and truly found a way to take control and "spin" life in his direction!
Timestamps:
00:00 - Jon Ferrara Intro

00:08 - Spin It! Intro       

00:35 - Introductory Comments

00:58 - Jon's Entrepreneurship Journey

04:40 - Starting Goldmine With $5000 Dollars

06:51 - When To Quit

09:08 - When Is the Good Time to Pivot

11:31 - Rolling in the $100 Million Revenue Mark

16:12 - How To Handle The Demand

18:07 - #1 Mistake that Jon Made

19:10 - What Was Next After Goldmine

20:34 - Jon's Cancer Journey

24:24 - Positive Thinking to Overcome Cancer 

26:32 - Jon Ferrera's Youth

26:30 - Coming Back From A 10 Years Hiatus

37:00 - Who Needs Nimble?

38:41 - Users Of Nimble

40:35 - What Is A Workflow

43:11 - How To Get Nimble

44:15 - Biggest Obstacle Of Nimble

47:00 - Anticipation Level

48:00 - We're on This Planet To Grow Our Soul

51:26 - A Reminder To Connect

49:47 - It's All About The People Around You

50:50 - Social Media & Important Links
Social Media & Important Links:
Website: www.Nimble.com
Nimble Promo Code: JON40 for 40% your first 3 months of Nimble
Linkedin: https://www.linkedin.com/in/jonvferrara
Instagram: https://instagram.com/jonferrara?igshid=YmMyMTA2M2Y=