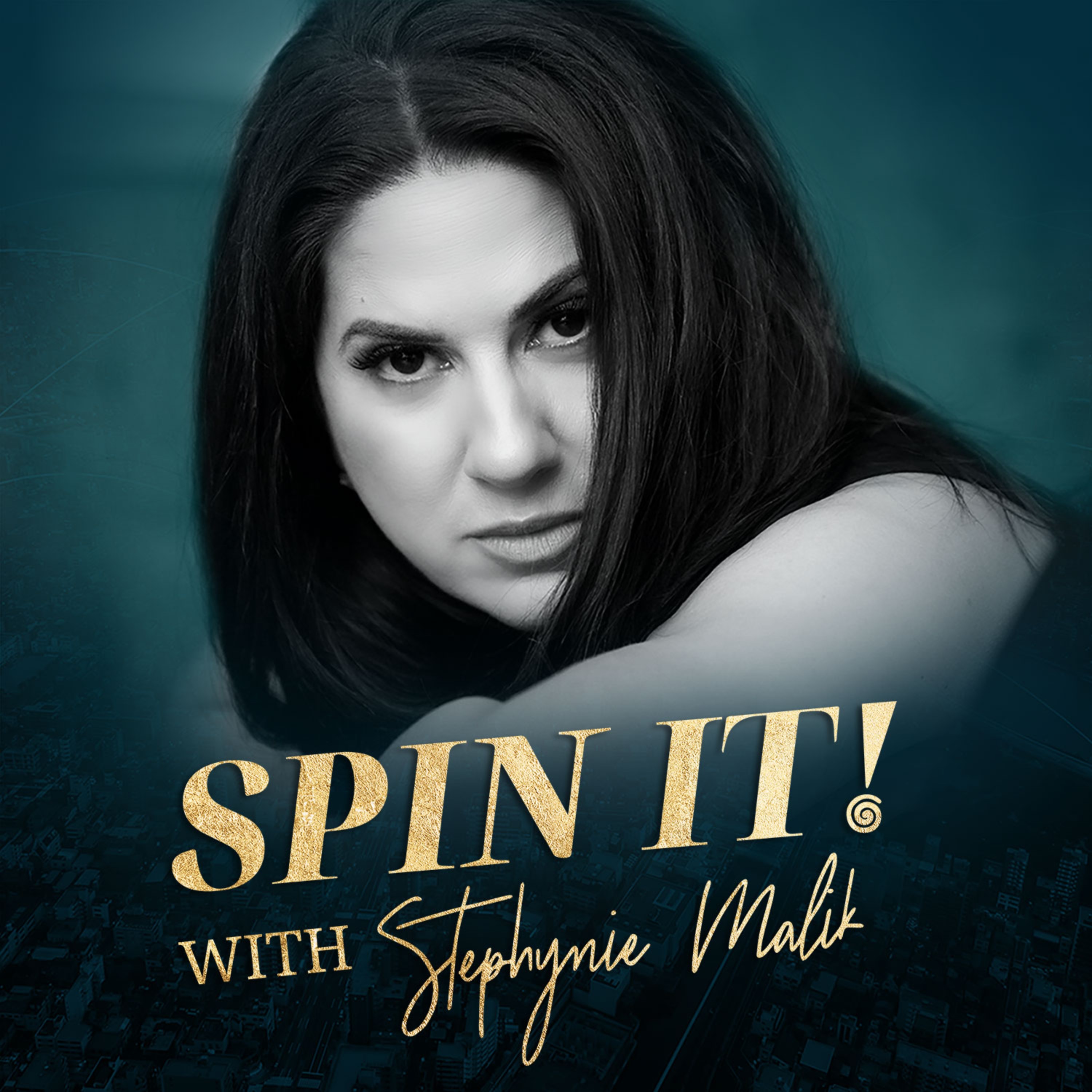 SPIN IT is a business podcast that will inspire you to see failures and obstacles as a stepping stone for success, transforming them into a new path forward, a path that you may not have seen or considered before. Whether it's a scandal or a broken business model - obstacles are an opportunity to learn, pivot and go after your goals with a new perspective. Hosted by Stephynie Malik, award-winning Crisis Management Expert and Business Strategist, this podcast offers you advice and guidance on how difficult situations can result in successful outcomes. It's all about how you Spin It!
Episodes
Monday Jun 06, 2022
Monday Jun 06, 2022
This week on Spin It! Stephynie is speaking with Wall Street Journal Best selling author and "Your CEO Mentor" Founder Martin Moore. 
A former corporate CEO, Moore worked his way up from an entry-level position in software development to become a CIO, an SVP, and a Head of Strategy. This led to his defining role as CEO of CS Energy. During his 5-year tenure, Moore grew earnings from $17 million to a staggering $441 million.
Today, Martin runs the company "Your CEO Mentor."  The concept…very similar to the title of his book "No Leadership Bullshi$" and organization aimed at teaching today's leaders what they won't learn in business school.
On today's episode, they will discuss Martin dropping out of university and the other challenges and obstacles that he faced on his rise to the top… and what made him ultimately decide to trade in his corner office to start a leadership company with his daughter.
Social Media & Important Links: 
Website: https://www.martingmoore.com/
Linkedin: https://www.linkedin.com/in/martin-moore-075b001/
Corporate Website: https://www.yourceomentor.com/
Timestamps: 
00:00 - Martin Moore Intro
00:14 - Spin It! Intro
00:41 - Introductory Comments
01:11 - Dropping Out From School
03:00 - The Ability To Critically Think
04:57 - The First Job
07:43 - Key Mistakes In Career
11:31 - Inheriting Problems on C-suite
13:35 - Pulling Off Massive Turnarounds
16:50 - Making changes takes Longer
18:20 - Starting A Leadership Company
23:16 - What His daughter Brings to the Business
25:40 - The Power Of Digital Business
26:36 - "No B.S", You can't learn in business school
32:01 - How Do You Know You're A Great Leader
34:22 - View Point On Poor Leadership
35:26 - Rationalization of things we do
37:40 - How Managers are chosen these days
39:45 - Piece of Advice For Aspiring Leaders
43:50 - Serve As You Being A Leader
45:22 - Obstacles And Opportunities
48:30 - Social Media & Important Links