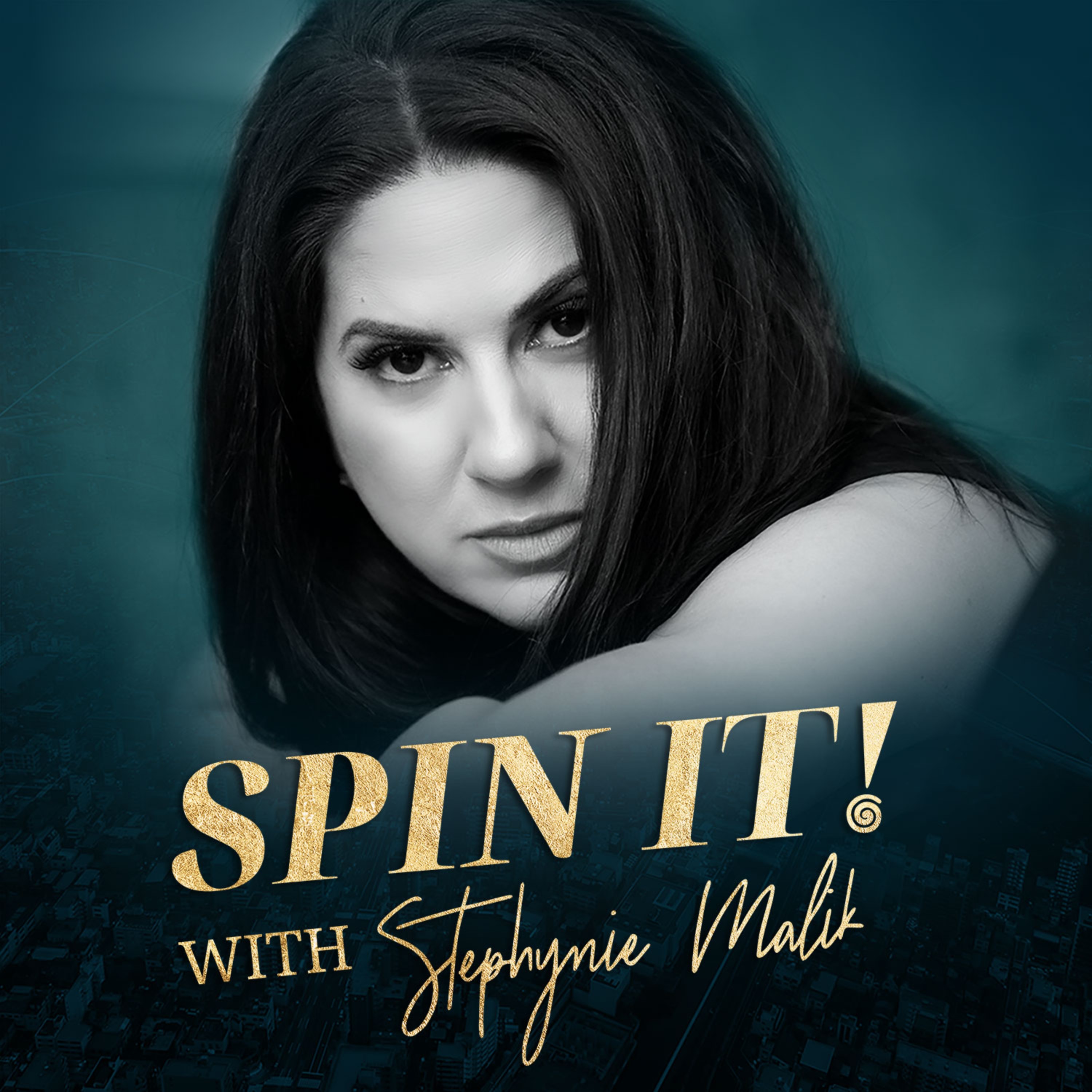 SPIN IT is a business podcast that will inspire you to see failures and obstacles as a stepping stone for success, transforming them into a new path forward, a path that you may not have seen or considered before. Whether it's a scandal or a broken business model - obstacles are an opportunity to learn, pivot and go after your goals with a new perspective. Hosted by Stephynie Malik, award-winning Crisis Management Expert and Business Strategist, this podcast offers you advice and guidance on how difficult situations can result in successful outcomes. It's all about how you Spin It!
Episodes
Monday Aug 30, 2021
Monday Aug 30, 2021
Today on the show we're talking with Paul Rogers, the director / transformation expert at Core Mentors Association. He's also a life coach, a trauma TBI, PTSD mentor, a public speaking coach, Ikigai coach, You2 Quantum Leap trainer, and a best-selling author!
Stephynie and Paul talk about the massive accident that Paul had several years ago that nearly killed him and his family, and how he not only recovered from that accident but has been thriving ever since then. He started reevaluating every aspect of his life, now following his purpose and being more aware of how to follow that!
Towards the end of the conversation Paul and Stephynie discuss several ways that younger people can improve their skills surrounding the business environment, and the two key takeaways for an effective negotiation strategy!
Social Media:
Reach out to Stephynie directly at: hello@smalikent.com
Follow Stephynie on Linkedin: https://www.linkedin.com/in/stephyniemalik/
Follow Stephynie on Instagram: https://www.instagram.com/stephyniemalik/
Follow Stephynie on Clubhouse: @stephyniemalik
Check out my website to learn more about my work: https://stephyniemalik.com/
Timestamps:
2:53 - Paul's Massive Obstacle
6:49 - Dreams Don't Have Timelines
10:03 - You Have to Figure Out Where Your Landing
13:02 - The Importance of Active Listening
16:26 - Getting Comfortable in the Silence
19:52 - Spinning the Accident Into an Opportunity
23:54 - How Did Practicing Law Help Paul With His Current Work?
29:50 - What Does the Next 3-5 Years Look Like For Paul?
33:24 - The Business Lesson Younger People Need to Hear
39:47 - Key Piece to an Effective Difficult Negotiation